Macon church fire ruled arson | News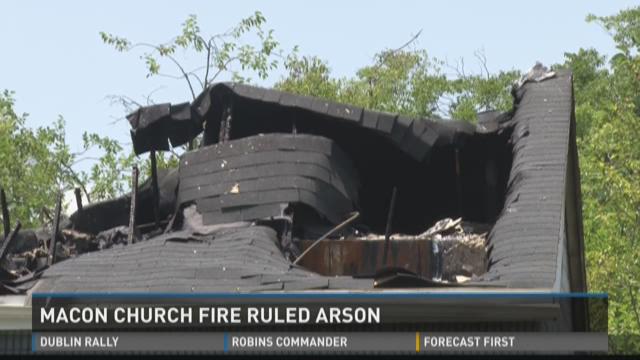 The fire that gutted a Macon church on Tuesday was arson, a Macon-Bibb fire investigator says.
Sgt. Ben Gleaton would not say why they've decided the fire was set. He also would not comment on a possible motive or whether they have any suspects.
However, he said there's no evidence that the arson was a hate crime.
God's Power Church of Christ caught fire around 4:30 Tuesday morning. The church is on Cedar Avenue off Mercer University Drive. The building may be be a total loss.
Earlier this week, Fire Chief Marvin Riggins says investigators had eliminated accidental causes for the fire, like electrical problems.
Church leaders say they have forgiven whoever set the church on fire.
"I'm very calm about it, I'm at peace, I don't have any hate in my heart," associate pastor Jeanette Dudley said. "Whoever it is, I don't have any hate in my heart. I just know that it's working out for our good."
Anyone with information on the case can call the state's arson hotline, 1-800-282-5804.
Dudley said the church plans to rebuild in Macon, but until then they will continue to have services at their other location in Danville in Twiggs county.