Church arson concerns county officials | News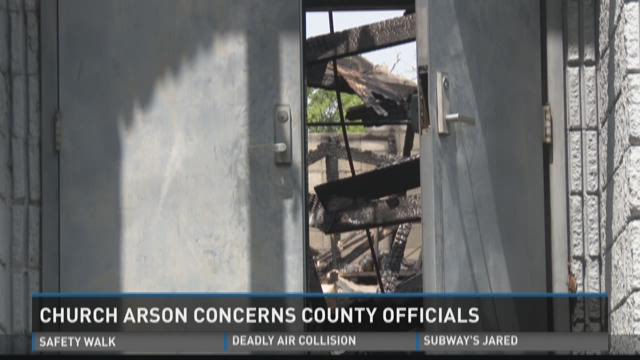 Macon-Bibb County officials plan to take a stand, literally, to show they won't tolerate acts like the suspected arson of a church in Macon.
Authorities say they're investigating the fire at God's Power Church of Christ on Cedar Avenue two weeks ago as intentional, although they say they have no indication it was a hate crime.
Rabbi Larry Schlesinger, also a county commissioner, says clergy members plan to organize a gathering at the church to make a statement.
He says it would be a joint gathering between Mayor Robert Reichert, county commissioners, the Bibb County Sheriff's Office, church members and more.
He says something must be done to show that the community is united against this type of violence.
"The attack of any house of worship in this community is going to be regarded by the clergy community as an attack upon us all," Schlesinger said. "This type of behavior is not going to be tolerated in this community."
"Torching a place of worship is a major sin, shall we say," Schlesinger added. "It's a sin against God, it's a sin against the church community, it's a sin against the entire community."
That gathering hasn't been scheduled yet, but it will be held at the church on Cedar Avenue.
Since the Charleston massacre, there are reports of at least six historically black churches across the south that have burned down. At least three of those are being investigated as arson.

Follow 13WMAZ's Anita Oh on Facebook at Anita Oh WMAZ and on Twitter @anita_oh.