#NationalChickenWingDay: 13WMAZ tackles fiery challenge | News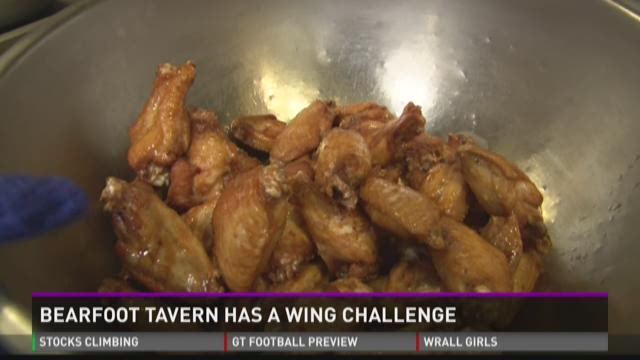 It's National Chicken Wing Day, and what better way to celebrate than tackling the fiery flavor of ghost pepper wings?
That's the challenge two of 13WMAZ's very own successfully completed.
The chefs at the Bearfoot Tavern lay out a mean chicken challenge for the daring of hearts... and stomachs.
"We have 12 of our ghost pepper wings. 15 minutes to finish all 12 wings and a 10-minute cooling period. There's no napkins, no crying, nothing to drink, and only 13 people have done this in the last 4 years," said Chris Barton, manager of Bearfoot Tavern in downtown Macon.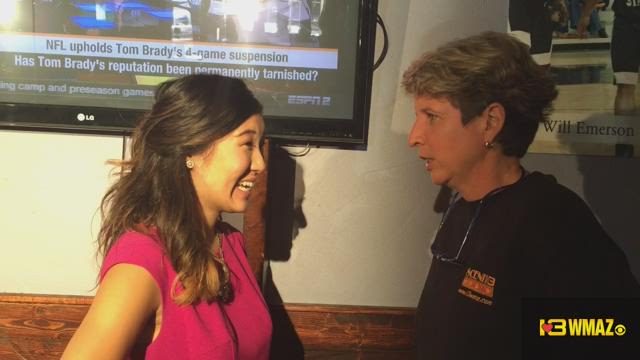 Those are the restaurant's rules for the ghost pepper wing challenge. The recipe includes 100 ghost peppers and a gallon of sauce.
The end result? Suzanne Lawler and Anita Oh became the 14th and 15th people to finish that challenge!
Also attempting the challenge, Dennis Maxwell, a 15-year veteran with the Macon-Bibb Fire Department. Now, Dennis is used to heat, but he threw in the towel after seven wings.
No shame there. Apparently, most stop after four or five.
"I'm going to take my time try not to embarrass myself or my family on TV," he told us.
It was a little nerve-wracking when he had to sign a waiver.
"Sign a waiver to eat chicken, kinda scary," Maxwell said.
In the end we left a lot of bones, had a great time but beware, if you take the dare, not all fowl lovers fare as well.
Both Suzanne and Anita are resting comfortably. However, they said they may skip dinner.
If you decide to take the challenge, don't go for the water when your mouth starts to singe.
Milk and even carbonated drinks can really cut that burn.